For people who do not have any intention of kicking their coffee addiction anytime within the not too distant future, at least you may promote a worthy cause by partaking from organic or fair trade brands rather. Though the costs of coffee are still substantially higher than those of well understood, standard manufacturers, an individual can sip contently in their cup of elevate coffee as soon as they learn about the way the additional dollars spent are helping conserve the world's top coffee plantations, promote likeminded practices in the coffee communities, and also help to set up secure and environmentally aware coffee production plants.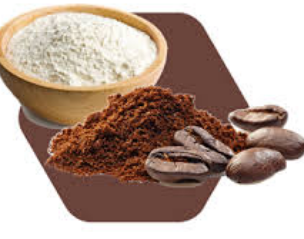 Cafe Altura provides a vast assortment of whole bean and ground coffee to prospective customers which are all Fair Trade Certified. The Sumatra is great for people who enjoy partaking in dark coffee, with its own rich roast that's perfect with a small sweetener or sugar free syrup. A gourmet lineup that preserves its dedication to sustainable agriculture and fair trade practices, Altura coffee ships globally, and also supplies an array of Biodynamic coffee, sampler packs, and custom combinations.
"Grounds for Change" is a family owned and operated Elevate coffee roasting company and firm that provides a tasty assortment of shade grown, fair trade, and organic certified mixes. This household company also donates at least one percent of its annual earnings to "1% For The Planet", also thrives for positive change inside its own business employing renewable gas, biodegradable production materials, and by recycling all of cargo pallets. They offer you an assortment of moderate to dark roasts, in addition to low-caffeine and decaffeinated blends, such as Espresso!
"Higher Ground" coffee firm also provides fair trade, organic, and shade grown certified mixes, also working with nonprofit organizations such as Oxfam, the Literacy Council, Freshwater Land Trust, along with the Appalachian Trail Conservancy as part of its social responsibility initiative. Consumers may also decide to buy nonprofit partner blends whenever they have a taste for gifts.